It's that time of year again when the temperature drops, and you find yourself wearing more layers of clothes. While it can be fun to layer up during the winter, it can also make shopping for new clothing difficult.
Here are six great pieces of winter clothing that will keep you warm and fashionable all season long.
Knitwear skirt and top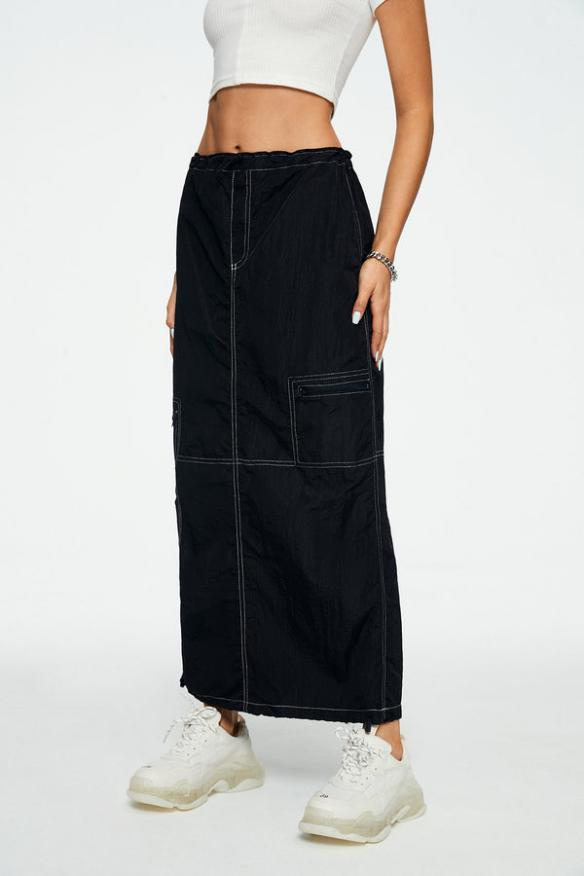 The knitwear skirt and top are perfect outfits for the winter months. Wear them with your favorite pair of boots, and you will look stylish!
The knitwear skirt is made from a soft cotton jersey, so it's comfortable to wear. The skirt has a high waistline and an elastic band at the back, which makes it easy to adjust to your size. The length is mid-thigh. You can also wear this skirt with leggings underneath in the colder months.
The knitwear top has a loose fit and can be worn both tucked in or untucked, depending on your preference. It features an asymmetric hemline, which gives it a modern look. The top has a round neckline and long sleeves with ribbed cuffs that go all around your wrists.
Ribbed knit mini dress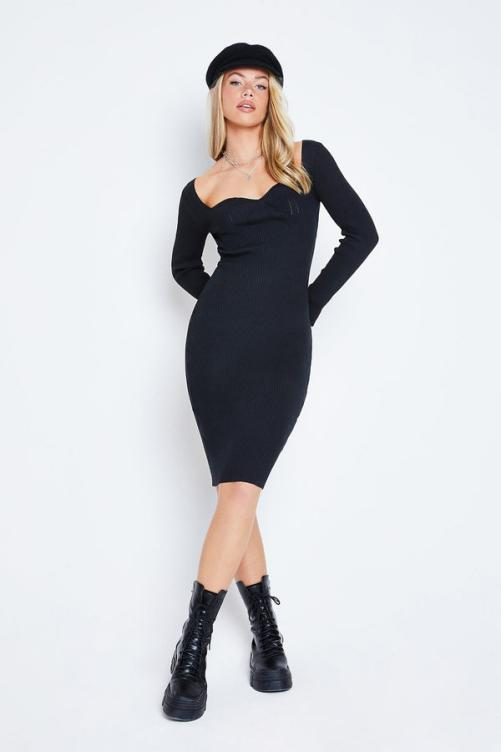 This ribbed knit mini dress will have you feeling super chic and confident. The high waistline and short length are great for showing off your figure, while the unique hemline adds extra detail.
The ribbed knit fabric is soft, stretchy, and comfortable. It has a thick texture that helps keep its shape all day long. This dress features a v-neckline with a front tie closure, which is easy to adjust for a personalized fit. The back is open with an exposed zipper closure, giving it a sexy feel.
This dress is perfect for wearing at work or on the weekends! Pair it with cute flats or booties for an after-work date night or even running errands around town!
Sweater dress with open back
The sweater dress with open back is a classic but can also be trendy. This style is so versatile that you can wear it on any occasion. It can be worn with heels or flats and with or without jewelry. The best thing about this particular style is that it looks good on every body type!
This sweater dress has an open back and side slits that allow your legs to show through. The material of this dress is very soft and comfortable. It is made from 100% cotton, so it's great for all seasons!
Knit sweater dress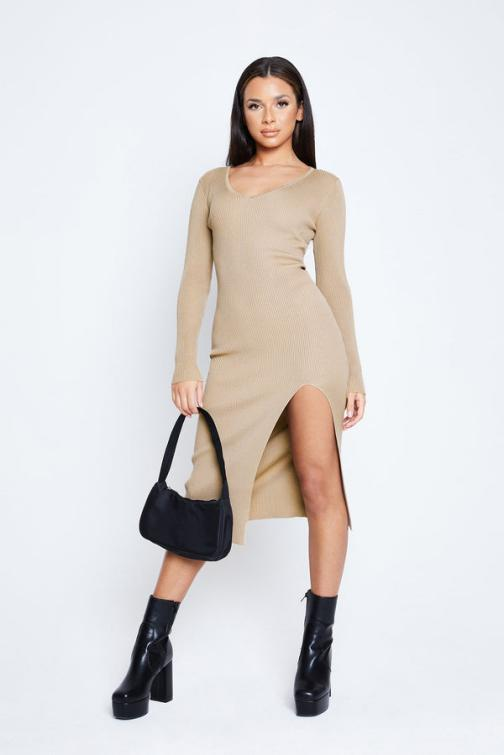 The knit sweater dress is a classic piece that will never go out of style. It's perfect for those days when you want to look polished but not overdressed.
The knit sweater dress is ideal for fall and winter because it keeps you warm and cozy.
If you want to look stylish, pair a black or grey knit sweater with leggings or jeans. You can also wear the sweater with a skirt or shorts for a casual look.
Long sleeve knit top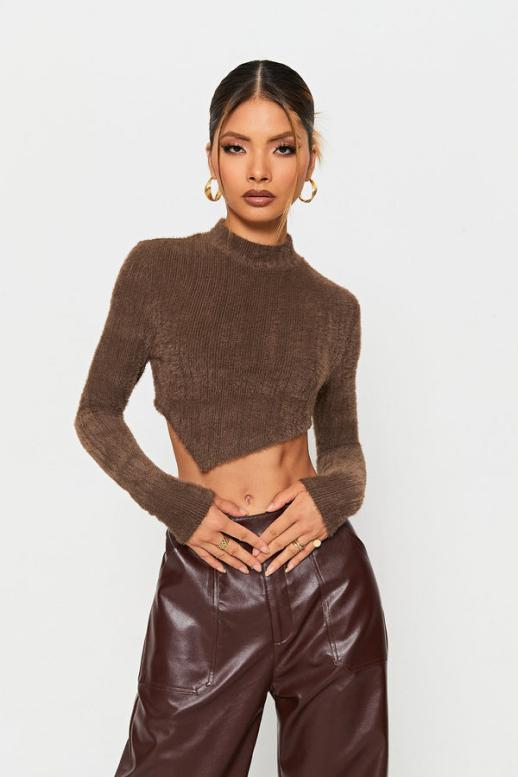 When you need a comfortable layer that looks great and feels even better, this long sleeve knit top has you covered!
This crew neck top is made from a lightweight, soft material that's perfect for wearing all year long. The ribbed hemline adds a classic touch to this versatile top.
It's simple and stylish with its relaxed fit and flattering color options. Wear it alone or pair it with a cardigan or jacket for added warmth.
The Women's Long Sleeve Knit Top can be paired with your favorite jeans or slacks for a look that is always stylish and comfortable!
Off-shoulder sweater dress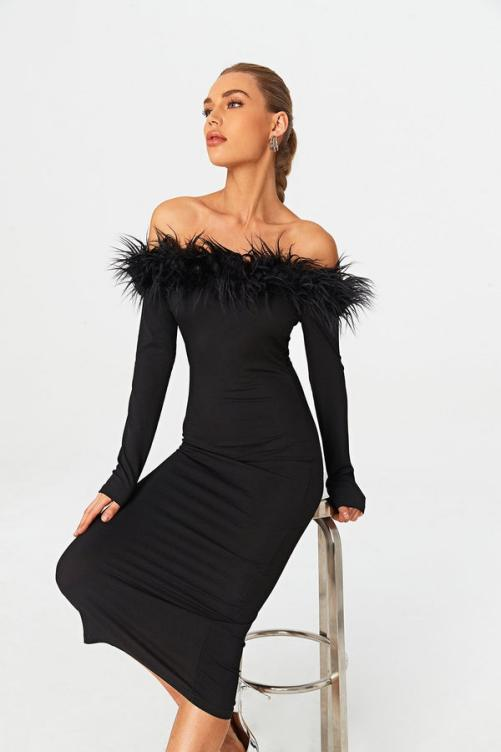 This casual sweater dress is a must-have for your fall wardrobe! The off-the-shoulder neckline is flattering and pairs perfectly with booties and tights or over leggings.
The dress hits right at the knee, so it's perfect for layering with a long cardigan on colder days. It's also great if you want to show off some leg!
It comes in two colors – black and gray – and two sizes: small/medium and large/extra large. The fabric has a very soft feel and isn't too thick, so it won't be too warm to wear during the fall months.
It also makes it easy to transition from day to night since you can throw on a pair of heels and some jewelry, and you're good to go.
If you're going for an off-the-shoulder style, ensure that the sleeves are long enough and that the neckline doesn't dip too low. This style looks great with tights, boots, or ankle boots when temperatures drop.
Bottom line
The best winter clothing for women will keep you warm and stylish as the temperatures drop. With so many different options available, it may be difficult to choose just one. If you're looking for something that is cute, comfortable, and functional, any of the items on this list would be a great choice!